Welcome to
The Spa at Renaissance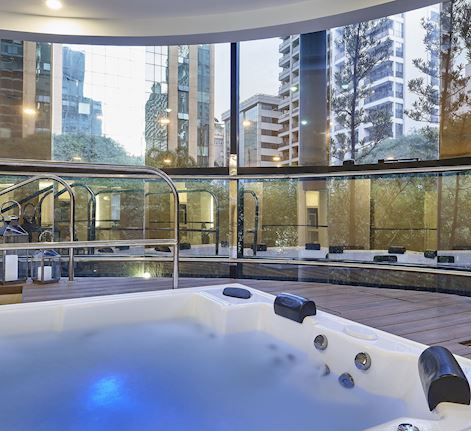 The Spa at Renaissance proposes a new concept that brings together nature and the fast-paced city life. Body, mind and soul are connected for balance and well-being.
We offer exclusive relaxation experiences, guided by skilled therapists using natural and organic products. All of this in an environment that will disconnect you from the external world and connect with your inner self.
Our relaxation area with Jacuzzi, dry and steam saunas, reading lounge, natural tea, nuts and fresh fruits services completes this environment. We have carefully prepared everything for your comfort and well-being.
Contact us via WhatsApp: + 55 11 97635-7973
Opening time

SPA

Monday to Friday: from 12pm to 10pm

Saturday: from 10am to 8pm

Sunday and holidays: from 10am to 6pm

Fitness

Monday to Friday: from 6am to 10pm

Saturday, Sunday and holidays: from 9am to 5pm

Nail Salon

Monday to Friday: from 1pm to 9pm

Saturday: from 11am to 8pm

Sunday: closed