The Spa at Renaissance Services
Experience
Unique Wellness Experience
-
3 hours 50 minutes

-
1350
> Arrival Ritual > Renewal Ritual Body Treatment > 80' Relaxing Massage with Aromatherapy > Facial treatment Facial Relax > Foot and Facial Reflexology additional treatments > Farewell Ritual
Tranquility for Two
-
3 hours 20 minutes

-
1990
> Arrival Ritual > Tranquility Bath Ofuro tub Bath > Reflexology > 80' Relaxing Massage with Aromatherapy > Farewell Ritual (Price for 2 people)
Deep Relaxation
-
2 hours

-
550
> Arrival Ritual > Tranquility Bath Ofuro tub Bath > 50' Relaxing Massage with Aromatherapy > Farewell Ritual
Super Detox
-
3 hours 20 minutes

-
1220
> Arrival Ritual > Detox Moment body treatment > 50' Lymphatic drainage > Facial Detox treatment > Farewell Ritual
The Spa Experience
-
2 hours 50 minutes

-
1050
> Arrival Ritual > The Spa Moment Body Treatment > Facial Lifting Treatment > Foot and Facial Reflexology additional treatment > Farewell Ritual
Massage
Relaxing Massage with Aromatherapy
-
50 minutes

-
380
80 minutes

-
480
Choose the perfect essential oils blend and indulge yourself in this relaxing experience. The powerful effect of your personally selected essential oils restores the personal balance and harmony. This, together with a relaxing massage techniques will bring a unique connection with your inner self.
Restorative Pause
-
30 minutes

-
300
Leave your fast-paced routine at the door and dedicate a pause in your day to relieve tensions from your body. This massage is designed for the back, neck and shoulders and provides an experience of tension relief and intense muscle relaxation. Special care for your legs and feet is also part of this technique.
Shiatsu
-
50 minutes

-
380
80 minutes

-
480
Reach energetic and physical balance and invigorate the body in a therapy that relaxes tension nodules and helps the flow of good energy throughout the body. Developed based on the knowledge of the ancient Oriental Medicine, Shiatsu uses finger pressure along the body in the path of the meridians, offering well-being, energization and great muscle relief.
Deep Muscle Massage
-
50 minutes

-
380
/ 80 minutes

-
480
In the ancient Greek culture, this technique was used during the Olympic games to relieve pain, increase muscle recovery and prevent injuries in the athletes. Movements of sliding, pressing and stretching are used together with a natural blend of Andiroba and Copaíba Brazilian oils. This combination provides relief for sore muscles and inflammation, and reduces the feeling of tiredness, providing relaxation and well-being to avid athletes.
Lymphatic Drainage
-
50 minutes

-
380
/ 80 minutes

-
480
Accelerate the metabolic process and eliminate toxins from the body. Using slow movements on the most superficial layer of the skin, and slips along the lymphatic system, this therapy reduces cellulitis and fluid retention. This treatment also boosts the immune system and improves blood flow, which helps to reduce fat in a relaxing manner.
Four-Hands Stress Relief
-
50 minutos

-
510
A complete and unforgettable experience that provides the perfect balance between body and mind. Performed by four hands and inspired by the ancient ritual of Abhyanga, this full-body therapy uses long and continuous sliding techniques with a rich combination of pure and heated essential oils. The technique offers deep relaxation and well-being, through the therapists synchronized movements.
Ayurvedic Massage
-
80 minutes

-
515
Developed in India about 7,000 years ago, this technique is an old medicinal system and one of the few recognized by the World Health Organization. It reestablishes balance through the purification and maintenance of the body's health, performing in the physical and energy field. Personalized touches with hands and feet are applied with a combination of both stretching and Yoga poses, providing tension relief and improving blood circulation The therapy helps to release toxic substances from the muscles, and boosts the immune system which raises the spiritual, mental and emotional harmony.
Hot Stones Massage
-
80 minutes

-
495
Combining essential oils and the use of heated stones, this therapy offers relaxing and beneficial moments to your health. The massage is performed with hot stones that slide on the body, providing deep relaxation, stress relief and a deep sensation of well-being. Energy balance is also restored, offering a revitalizing experience for the body and mind.
Reflexology
-
50 minutes

-
380
This therapy provides deep muscle relief for the feet, and restores balance and the functioning of the body. It also relaxes the mind. Reflexology is a therapy involving application of pressure to the feet on specific areas to balance body's energy and keep it healthy. A relaxing foot bath is performed before the therapy, in order to complete this ritual of well-being and body care.
Reiki
-
50 minutes

-
380
This universal energy channeling therapy restores balance through the rise of personal vibration, bringing health to the mental, emotional and physical self. After a relaxing massage of the shoulder, neck, head and face, Reiki is applied, promoting healing by the imposition of the hands and creating a sense of deep relaxation, comfort and tranquility.
Shaper • Renata França Method
-
60 minutes

-
420
With vigorous, fast and firm movements all over the body, this massage aims to reach the deeper layers of the skin, activating the metabolism and increasing blood circulation. This technique aims to give new forms to the body, improving the body shape and reducing cellulitis.
Drainage • Renata França Method
-
60 minutes

-
420
With firm pressure and an accelerated rhythm, it consists of unique pumping and maneuvering techniques. The technique reduces edema, activates blood circulation, and results in a more sculpted body, less swollen, and a great sense of well-being.
Body Treatments
The Spa Moment
-
80 minutes

-
520
The moisturizer with Vitamin C, used in this treatment, is a powerful body moisturizer with antioxidant action, which helps treat free radicals, the main source of skin aging. With healing and regenerative properties, coconut oil and sugar cane syrup, provide deep hydration, softness, nutrition, luminosity and elasticity to the skin. A relaxing massage is performed at the end of the ritual, promoting a complete experience of nutrition and relaxation. A relaxing massage is performed at the end of the ritual, promoting a complete experience of nutrition and relaxation.
Pindas Ritual
-
80 minutes

-
580
Originally from the ancient oriental therapies, the Chinese Pindas are linen sachets filled with salts and medicinal herbs that contain both relaxing and stimulating properties. This massage alternates relaxing movements with the use of the Pindas, followed by an exfoliation with salts and medicinal herbs. The ritual is finished with a immersion bath in a ofuro tub. The technique provides physical and mental relaxation, a raise of consciousness, self-esteem and concentration and a connection with the inner self.
Renewal Ritual
-
50 minutes

-
380
High source of energy and nutrition, this powerful exfoliation and hydration is composed of natural and organic elements. Açaí, coconut oil and Brazilian nut are used in this treatment and absorbed by the deeper skin layers, providing cellular renewal, luminosity, revitalization and elasticity.
Detox Moment
-
80 minutes

-
520
The native Amazonian clay, used in this treatment, is rich in nutrients and minerals that help to eliminate toxins from the skin surface and activate cellular regeneration. These moisturizing and antioxidant agents combat against free radicals, toning up and channeling positive energy. A pre-exfoliation with Himalayan salt and a gentle nourishing massage complete this ritual of detoxification, nutrition and nature connection.
Super Shaper
-
80 minutes

-
520
Experience this ritual of care and beauty with a complete treatment that helps to tone up the skin, reduce localized fat and combat cellulitis. The Super Shaper is a treatment with benzoin and sandalwood. exfoliation, Aloe vera gel and exclusive essential oils, with properties that detoxify the organism and decrease edemas.
Facial Treatments by Anna Pegova
Facial Relax
-
60 minutes

-
410
Treatment that promotes wellness and deep relaxation. This multisensory experience revitalizes, hydrates and preserves the skin.
Facial Detox
-
50 minutes

-
410
A detoxing facial treatment which oxygenates the skin while releasing toxins, tensions and promotes fluid drainage. Brings relief and wellness.
Multifunctional Peeling
-
50 minutes

-
410
Rejuvenating facial treatment. Promotes skin renewal, balances skin tone and texture, leaving it more beautiful, soft and healthy.
Facial Lifting
-
50 minutes

-
410
Treatment to restore skin nutrition. Promotes firmness and luminosity, providing a youthful appearance to the skin and an immediate tightening effect.
Anti-Âge
-
50 minutes

-
410
Rejuvenating facial treatment. Activates vital skin functions while hydrating, smoothing wrinkles and lines.
Eye Contour
-
40 minutes

-
295
Intensive hydrating and revitalizing eye treatment. Minimizes lines, dark circles and puffiness.
Miracle Face • Renata França Method
-
30 minutes

-
295
Perfect for special days, the Miracle Face uses lymphatic and shaper drainage movements that together reduce facial swelling to promote a new face contour.
Tranquility Bath - Hot Tub
Tranquility Bath - Hot Tub
-
50 minutes

-
210
Orange essential oil purifies the skin and restores its radiance and youth. Cedar oil to is used to relax your body and mind and drain your thoughts and toxins. Along with these wonderful oils, we will add geranium oil, bringing more beauty to your skin. It will purify your body and your soul. It is ideal for removing stress and tension from the body and for relieving muscles.
Additional Services
Add on these treatments to make your therapy more complete:
Additional Services
Feet or hands exfoliation and hydration
-
10 minutes

-
85
Scalp Massage
-
10 minutes

-
85
Reflexology
-
10 minutes

-
85
Eye area renewal
-
10 minutes

-
115
White clay mask for face
-
10 minutes

-
115
Rebalancing
-
-
85
Add to your massage three options of essential oils for well-being and health benefits: Emotional exhaustion • Anxiety • Immunity
Back Exfoliation
-
10 minutes

-
115
Full
Everyday
Fitness Full
-
Monthly - 630 / Quarterly - 580 / Semiannual - 530 / Annually - 480
Spa & Fitness Full
-
Annually - 600
Weekly
Monday to Friday
Weekly Fitness
-
Monthly - 510 / Quarterly - 470 / Semiannual - 430 / Annually - 390
Weekly Spa & Fitness
-
Annually - 500
Executive
Monday to Friday from 8am - 4pm
Executive Fitness
-
Monthly - 430 / Quarterly - 410 / Semiannual - 390 / Annually - 360
Manicure
Manicure + Pedicure
-
-
105
Removing gel polish
-
-
35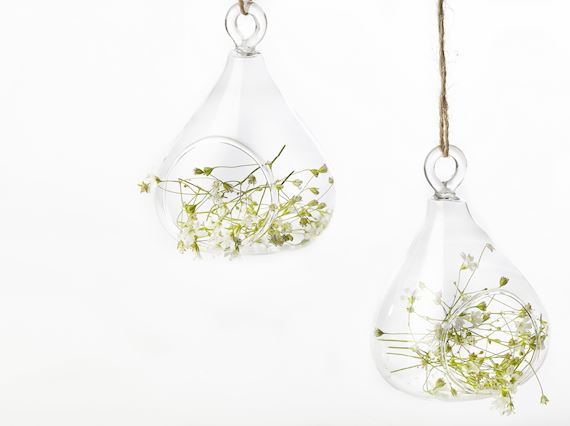 Etiquette
The Spa at Renaissance focuses on respect between the environment, nature and the human being. Our SPA Etiquette seeks to contribute to this harmony and to guarantee relaxation and disconnection with the outside world. Enjoy this place and the experiences that are prepared for you to extract the most beautiful and valuable this world has to offer.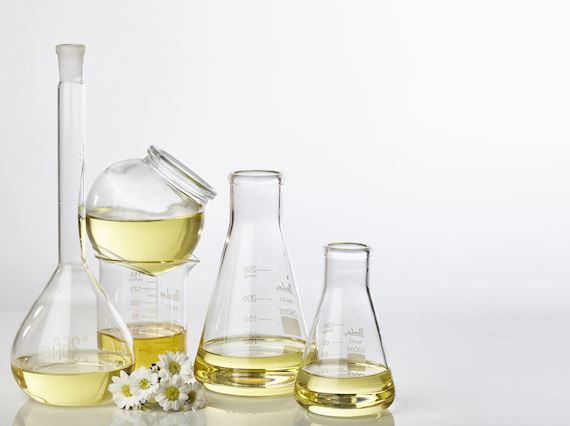 Your arrival
Please arrive 30 min before your session starts to enjoy our arrival ritual, the amenities, our lounge, Jacuzzi and steam room. Getting here in advance will give you the chance to disconnect from the outside world and get closer to the energy of our exclusive spaces. We will offer you all the necessary amenities for your comfort, including bathrobe, flip flops and hygiene products. Guests must wear a bathrobe and flip flops in the SPA area. Bring your swimsuit to enjoy the Jacuzzi and steam room, at your disposal upon purchasing any of our treatments of 50 minutes or more.
Your comfort
If you feel uncomfortable anytime during your treatments, please let your therapist know. This is your special moment and all the SPA staff is here to make sure your experience will be relaxing and comfortable. People with health issues, allergies and pregnant women should consult a doctor before making any appointments or using our SPA facilities. Please, let the therapist know your conditions before initiating your treatment in order to guarantee a successful and relaxing experience at our SPA.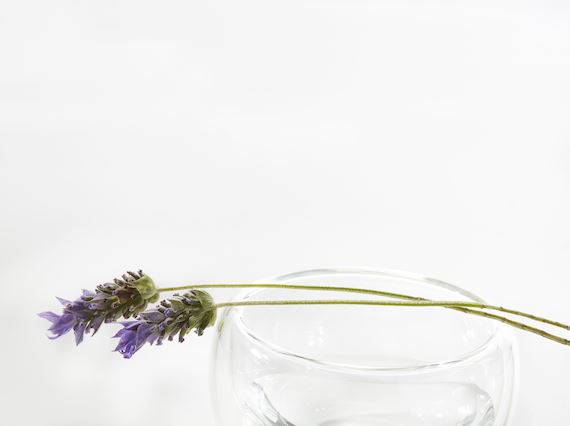 Steam rooms
Please shower before accessing the steam rooms and carry a towel to sit on. Take a cold or a warm shower after using the steam rooms. If you don't feel well or if there is an emergency, press the button located inside the steam room. The recommended limit in the steam room is 10 to 15 minutes.
Jacuzzi
Please shower before accessing the Jacuzzi to remove oils, sunscreen and cream residues. Glass cups are not permitted in the Jacuzzi area.
Nail Salon
Monday to Friday: from 1pm to 9pm
Saturday: from 11am to 8pm
Sunday: closed
Cancellation policy
If you need to cancel or change your appointment, please do so at least 5 hours in advance to avoid a 100% charge fee.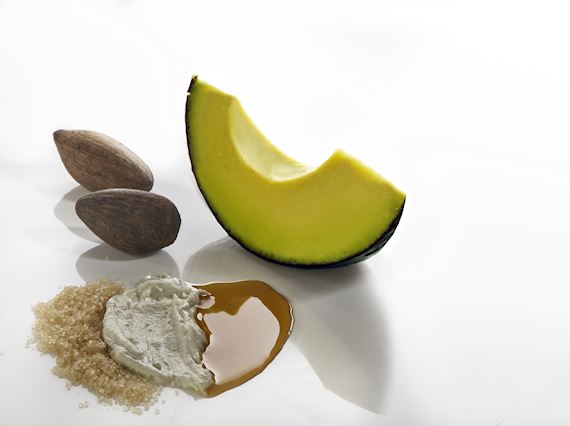 Our Space
This is a place designed for relaxation and disconnect. Please do not use cellphones or other electronic devices in the SPA area. A locker will be available for you to store your clothes and personal objects. The Spa at Renaissance is not responsible for lost items. Be careful with jewelry and valuable items. Beverages are not permitted in the public areas of the SPA. We do not recommend alcoholic beverages before or immediately after any of our treatments. Cigarettes and drugs are also prohibited. Guests over 18 years of age are welcome to our SPA. Minors (16 years and up) may use the SPA if accompanied by a parent or a legal guardian. Guests can choose a female or male therapist according to preference. Aggressive attitudes, sexual harassing or any discriminatory actions are not tolerated by our SPA staff. Any verbal, physical or sexual aggression will result in legal action.
Our Promise
The Spa at Renaissance is committed to providing a quality experience to our clients. Please, let us know if you have any suggestions, comments or complaints. Our SPA is the perfect place for a break from your intense routine. It is an exclusive space of 4951 square feet and 10 massage rooms, designed carefully to guarantee your physical and mental wellness. After enjoying exclusive treatments, including massages, facial and corporal therapies and relaxing rituals we invite you to visit our boutique and get to know our natural, organic and sustainable products to make your experience even more special and complete.